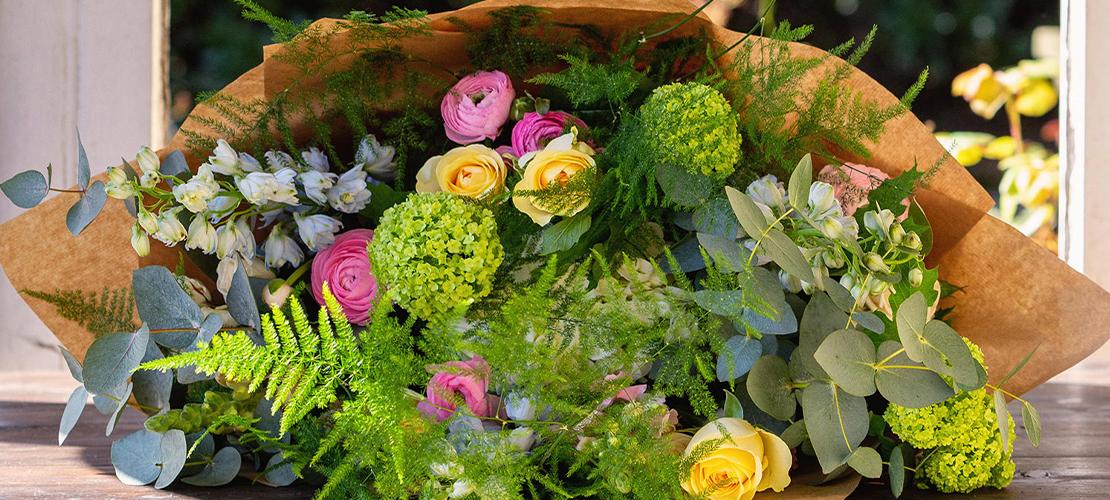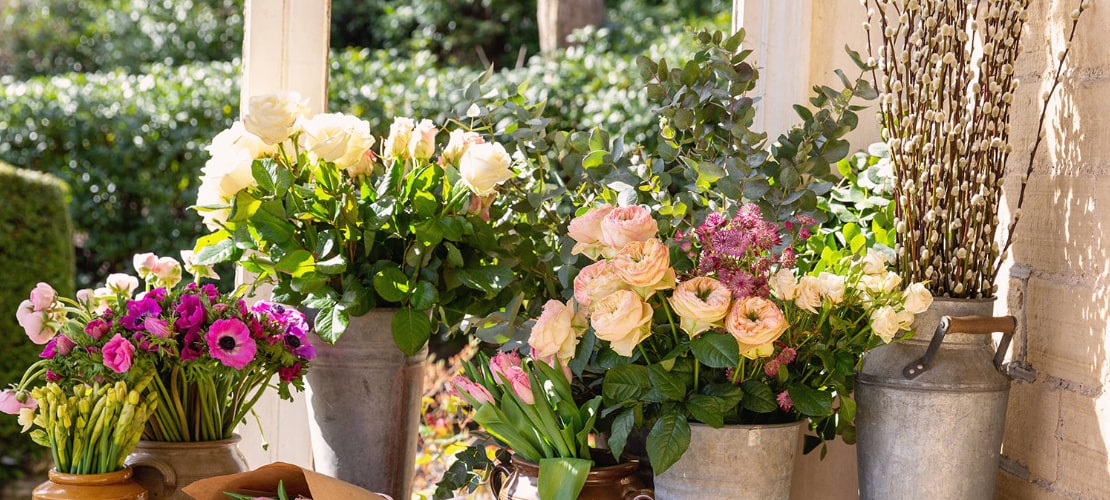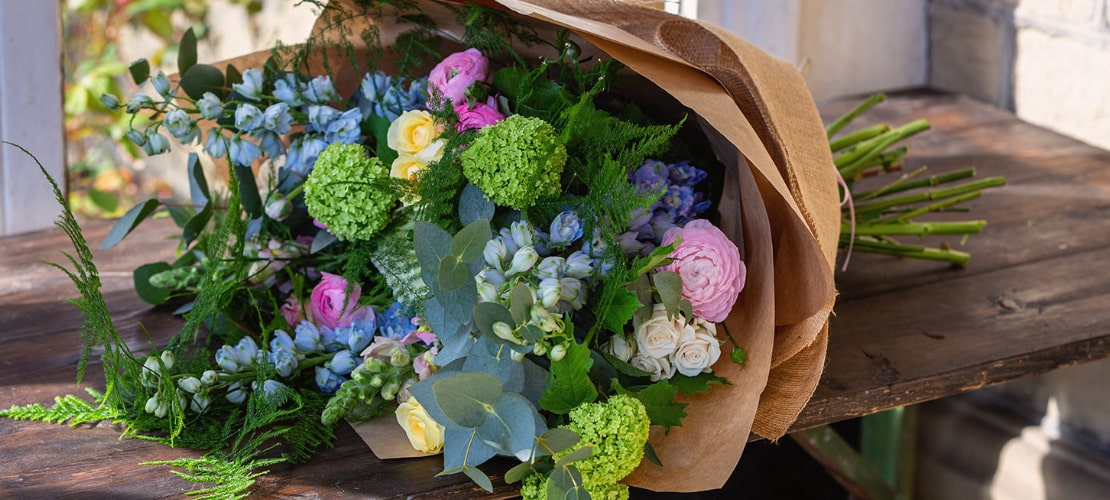 ***** Bluebell Florists shop is closed week commencing 14th August. However as we can't stay away from flowers, the website is still very much open for orders and we will still be delivering daily during this time ******

Welcome to Bluebell Florists
Bluebell Florists is situated in Huddersfield, West Yorkshire. Established in 2010, Bluebell Florists provides beautiful gift, wedding and farewell flowers.

Bluebell Florists preferred flower style is natural, rustic, country garden style floristry. During the late summer month of August, hydrangea, roses and delphiniums are just a few favourites.
To order gift flowers online, simply select the style of floral gift you would like and your preferred size / budget and colour palette. Bluebell Florists will then select the best quality flowery ingredients that are in season and which we love to create a bespoke floral gift. A gift that has been designed specifically for you and not just a copy of an image.

This approach allows Bluebell Florists to select interesting and differing flower varieties as the seasons change and avoids us having to choose the same varieties week after week.
Flowers can be delivered or you can collect your flowers at a pre agreed time.
The packaging used to wrap your flowers reflects Bluebell Florists style of floristry, using environmentally friendly materials such as craft paper and hessian and tied with jute, raffia or ribbons, adding to that natural country look.
The shop is open Tuesday to Friday 10 am until 2pm and 10am until 12 noon on a Saturday.
Our flower delivery service to get your flowers where you want them to go is available Tuesday to Saturday and covers most Huddersfield postcode areas. Orders can be placed for delivery the next day or on a nominated future date.
Bluebell Florists loves weddings and can flower all aspects of your amazing day, from creating bespoke Boutonnieres for the bridal party, the all important bouquets for the bride and the bridesmaids, through to the church and venue decor, whether this be pew ends and table centrepieces through to larger scale floral installations such as large scale urns, floral arches and flower clouds.
Bluebell Florists is able to provide Farewell Funeral Flowers for loved ones, favouring natural, loose style tributes using seasonal flowers and eco friendly, sustainable techniques where possible. Please click on the Funeral Flowers tab to view some of the tributes available.
So if all this sounds like your kind of flower style, please have a look through Bluebell Florists website.
If you cant find what you are looking for or have any questions, please do not hesitate to call the shop on 01484 768798 and I will be happy to discuss your requirements.
Thank you for visiting Bluebell Florists website.
xx